Fire Glass Studio is dedicated to the premise that through creative expression, all areas of life are enriched. Through the medium of Glass Art, Fire Glass Studio is helping people off all ages unlock their creative abilities in a nurturing, educational and fun environment. Fire Glass Studio offers a wide selection of activities which allow individuals to learn, create, and enjoy the world of Glass Art at their own pace with others who are learning and developing their own talent.  
Our goal is simple:
INSPIRE • EDUCATE • SHARE
Meet the Fire Glass Studio Team
Out team is dedicated to bringing their years of expertise to helping our students and fellow artisans in developing and expanding their creative talents in Glass Fusioning while at the same time nurturing a "family-style" community that can share, inspire and support all our members endevors.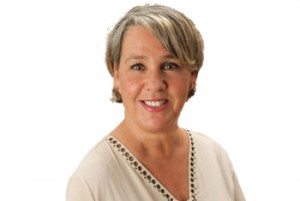 Michal Hasson
Founder / Owner
Michal was born in Israel and lived there till the age of 24. Michal moved to the United States to acquire her MBA and start a career in business. For the next seventeen years Michal worked with a variety of successful large companies. In 2008, Michal was introduced to the beauty of Glass Art and in particular, Glass Fusion Art. She was hooked. Michal states "In glass there are many colors, transparencies, shapes, textures and mystery that when I was first introduced to Glass Fusion Art I felt I was home."
Michal began her journey by founding a company called Simple Touch IL. Simple Touch is a wholesale distributor of fused glass Judaica Products in the US and Canada. Although the growth of Simple Touch has been tremendous, Michal wanted to have a business that could help teach others about the artwork she had so passionately come to love.
The natural next step was to create an educational and production facility where she could teach others the craft and so Fire Glass Studio was created in 2012. Michal goal is to inspire and share her passion for Glass Art with everyone, even those who think they do not have a creative side to them.
Michal commented "It just takes one class and most students walk away as enthused about the art form as I am. Well almost."
Fire Glass Studio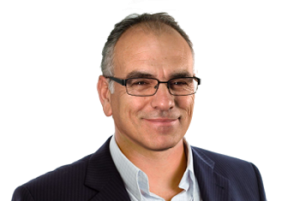 Amir Hasson
Business Director
Amir Hasson is responsible for managing the marketing and business development of Fire Glass Studio. In his capacity he oversees the implementation of the company's strategic goals as well as managing the growth and support of the company through market analysis and fiscal monitoring to make sure Fire Glass Studio stays on track to meeting its client's needs and being able to expand into markets where it can share Glass Art Visioning with other communities to help grow the Fire Glass Studio family.
Amir is a successful businessman with several decades in running his own construction and remodeling firm. He and Michal have been married for almost 25 years and have three wonderful children and both share a passion for helping people discover their creative abilities and then seeing how that has helped so many people flourish in ways even they never imagined
Fire Glass Studio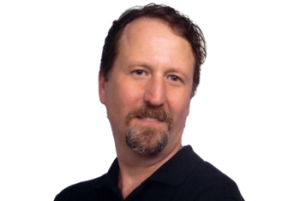 Darren Frale
Teacher / Artist
Darren has been a part of the Fire Glass Studio Team since 2013. He holds a BA degree from the University of Wisconsin where he studied art and French amongst his many other areas of interest. His passion for Glass Art has moved him to study extensively at many of the top visual arts studios that focus on Glass Art including Corning Museum of Glass, Pilchuck Glass School, The Glass Furnace and Santa Monica College.
Darren is an accomplished glass artist with over a decade of experience in creating many types of glass art but has a special heart for Fused and Blown glass.
Darren now lives in Los Angeles and when not working at Fire Glass inspiring the next generation of artists, he is busy creating his own growing portfolio of beautiful glass art masterpieces. Darren's love for Glass Fusion and teaching makes him a natural fit at Fire Glass Studio where students consistently rave about his a unique way of visualizing the craft and his unbounding joy in seeing his teaching take hold in a student. He shares his wide knowledge about glass fusion techniques freely and his demonstrations are always easy to follow and exciting to watch.
Fire Glass Studio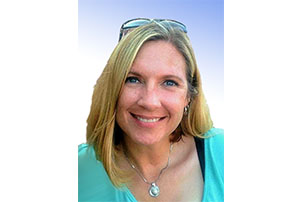 Dawn Martin
Artist/Instructor
Dawn Martin took the introductory class offered on Groupon 3 years ago and never left, having found another life passion. Dawn is from Colorado and holds many advanced degrees. She grew-up drawing and painting, just like her mother. However, it was not until she took that first glass fusion class that she rediscovered her love and passion for art. She is now deeply immersed in education and glass fusion, her life passions, and they seem to complement each other so well. If her head is not in the books getting another advanced degree, she is at the Fire Glass Studio teaching or creating new pieces. She believes that art is not only an expression or something nice to look at, but a process to balance and heal the mind and soul.
Fire Glass Studio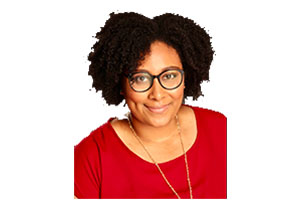 Alexis Sands
Artist/Instructor
Alexis Sands was born and raised in Miami, Florida. Her passion for art started at an early age and has continued to play a huge role in her life as she continues to learn and practice different forms of art from painting to glass fusion. She earned her Bachelor of Science degree from Nova Southeastern University where she studied both Psychology and Theater. The art of theater is what motivated her to move to Los Angeles as she takes on different characters on the stage and on the big screen. While she's not working as an actor, you can find her in a classroom teaching mixed media art classes and glass fusion which has, now, become another art form that she has grown a passion for.
"The art of glass fusing is so magical, to me. I will never forget my first project and what it felt like to create such a beautiful craft. It's a little surprise every time you see your finished project and always better that what you imagined it would turn out to be."
Fire Glass Studio